India win the second Test to level series
India defeated England by a whopping 317 runs to win the second Test in Chennai
Ravichandran Ashwin was the player of the game with a century and five-wickets
The series is level 1-1 going into the third and fourth Tests to be played in Ahmedabad
Crucial WTC points are also on offer as India, England, and Australia vouch for a chance to play New Zealand in the final at Lord's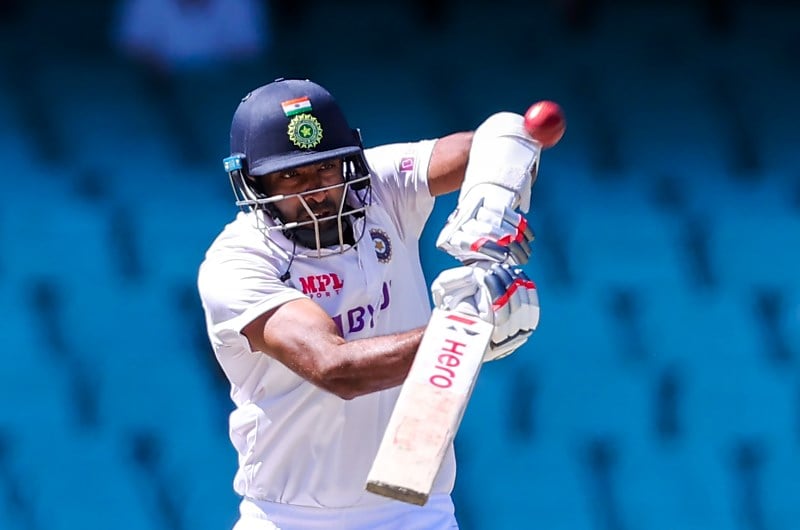 Ashwin sparkled with both bat and ball to help India level the series 1-1 (Getty Images)
India cruised to a 317-run win over England on the fourth day in Chennai to emphatically level the series 1-1 after the tourists won the first Test at the same venue a week earlier. All-round brilliance from local lad Ravichandran Ashwin and superior spin skills – both with the ball and with the bat – landed India a retribution win. The teams now move to Ahmedabad for the next two Tests with the interest reaching a crescendo.
After the first Test drubbing, all eyes were on the pitch and the one on offer here turned from ball one. That made India's toss win extremely important, although they batted really well and took the game away with a superlative first day performance. Rohit Sharma's masterclass 161 was an encyclopaedia on how to play on spinning tracks.
England collapsed in their first innings as Ashwin wove his web of guile around the dazzled English batsmen. Ben Foakes playing his first match of the series showed the rest of his teammates how it is done, but the visitors were already in deep trouble by that time.
Armed with a massive 195-run first-innings lead, India turned the screws with another clinical performance in the second essay. This time around it was captain Kohli and Ashwin who played stellar roles. Kohli stemmed the flow of wickets with an exemplary knock tackling the spinners on a spin-heavy track. The icing on the cake was Ashwin's 100, his fifth in Tests and a crucial one at that.
With a target of 482, England were battling the odds from the start but were expected to put up a better fight. Wickets kept falling, though, even as captain Joe Root tried to rally things around with a 33. The end result was inevitable and only a counter-attacking 43 from Moeen Ali delayed the proceedings. For the home side, debutant left-arm spinner Axar Patel captured five wickets.
Ashwin was the 'Man of the match' and spoke about how his guile helped him on a tricky track. Speaking in the post-match presentation, he said: "It takes a certain amount of pace and guile to do it on this wicket - I've been playing for years here. I think keeping the intent was very, very important."
The losing captain Root declined to blame the pitch for the result and instead harped on the positives: "Credit has to go to India and it's a bit of an education and learning process for the group as well. We will have a different challenge with the pink ball in a new stadium. We have learnt quickly [in recent times] and we have to do that again."
The Indian captain Kohli was happy to have crowd back in the stadiums: "It was a bit strange in the first game to play at home without crowds in the stands. Things were flat to be honest, and myself included. [we needed] to pick up the energy. We were on the money this game and the crowd makes a massive different and you push more as a team. This game is an example of the grit and determination we've shown as a side."
Brief Scores: India 329 (Rohit 161, Rahane 67, Moeen 4/128) and 286 (Ashwin 106, Kohli 62, Moeen 4/98) beat England 134 (Foakes 42*, Ashwin 5/43) and 164 (Moeen 43, Axar 5/60) by 317 runs