Rohit Sharma and Ishant Sharma ruled out of the first two Tests against Australia
Rohit Sharma and Ishant Sharma blow for India
The pair will miss the first two tests against Australia
Will they play in the final two tests?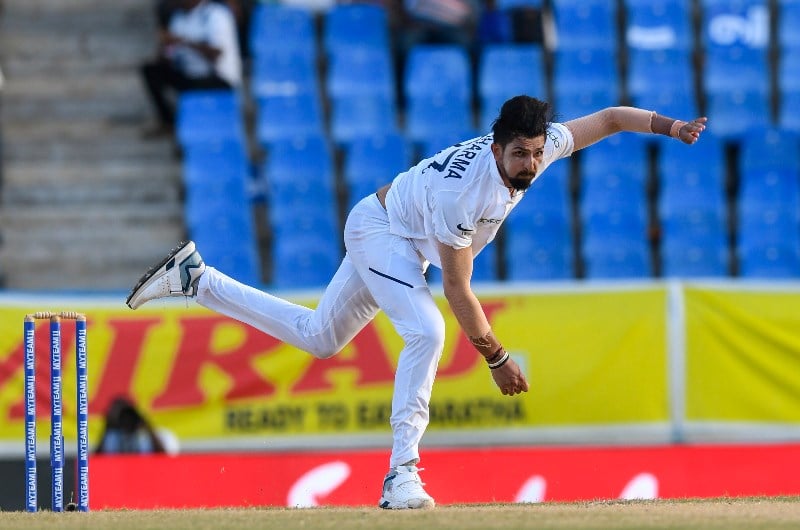 Ishant Sharma (Getty Images)
In what could be a concerning development for the Indian cricket team, batsman Rohit Sharma and pace bowler Ishant Sharma have been ruled out of the first two Tests of the upcoming four-Test series against Australia.
The Indian team is currently on a two-month tour of Australia that will see them play three ODIs and T20Is each followed by four Tests.
Any hopes of the pair taking part in the last two Tests will now depend on the Board of Control for Cricket in India (BCCI) taking a swift action. To be in contention for the third Test, the pair need to board a plane almost immediately.
The stringent 14-day quarantine rule in Australia means that the players can start training only after two weeks.
In Ishant's case, he is believed to need four weeks of preparatory training to be match-fit. That makes him only match-ready for the third Test starting on January 7 in Sydney.
Ishant was working on his fitness at the National Cricket Academy in Bengaluru and it is learnt his bowling workload has steadily increased. However, there still are concerns if he can bowl at least 20 overs a day.
As for Rohit, in a report published by ESPN Cricinfo, it has been mentioned that the BCCI believes the Indian opener is some time away from regaining full fitness.
The Mumbai Indians' captain has led his side to a fifth IPL title recently, but has suffered a hamstring tear. He can be cleared to travel only in the second week of December as he is expected to need two weeks of rehabilitation.
According to BCCI sources, even if Rohit flies on December 8 – the earliest possible date – he will have to be in quarantine until December 22 before starting his training.
Even if they fly in immediately, they wouldn't be able to take part in the two warm-up games preceding the first Test in Adelaide beginning on December 17.
The 32-member Indian contingent has started training in Sydney and there are reports that Shreyas Iyer may be added as a stand-by to the Test squad. Bowling is well-covered, as the Indian team has even taken a couple of reserve bowlers in addition to the regulars.
With Virat Kohli also scheduled to miss the last three Tests of the series, the Indian team's chances of retaining the Border-Gavaskar Trophy is looking bleak.
There's a long way to go for the Tests but as things stand now, it is Australia who will start the Test series with confidence.
Of course, this can be a blessing in disguise for some of the non-regulars to cement their places in the Indian team.