Will the Australia vs India 1st Test be moved?
South Australia has been placed in a lockdown status
Will that mean the 1st Test between Australia and India needs to move?
The 1st Test is scheduled to take place at the Adelaide Oval from December 17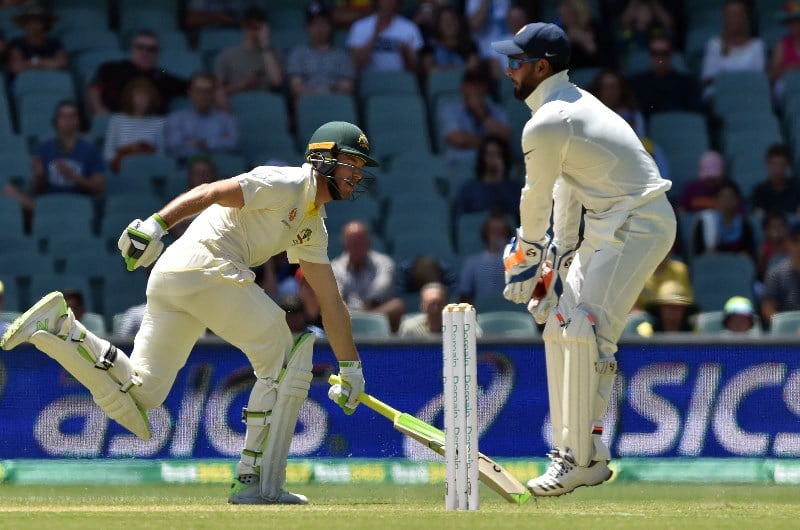 Australia and India at the Adelaide Oval (Getty Images)
Adelaide is running against time and adversities as the clock winds down on the blockbuster pink-ball Adelaide Oval Test against India scheduled from December 17.
The South Australia (SA) government has imposed the harshest lockdown conditions in its effort to contain the COVID-19 outbreak and preserve the small window for the Test.
Cricket Australia remained optimistic, as per latest reports on Wednesday, that the first Test would remain in Adelaide.
As the six-day "pause" starts limiting the movement within the city, the SA health authorities are hoping they would be able to ease the restrictions in time for the Test with a little more than two weeks in hand.
SA's chief health officer Professor Nicola Spurrier was candid in her assessment: "The virus doesn't understand our public holidays and it doesn't understand we have Christmas coming up.
"For definitely these 14 days I do not want to be responsible for taking this virus to other states. I'd be asking SA to stay put, I'd like to see very limited movement."
CA is yet to have even informal discussions with other potential venues for the first Test against India. The MCG in Melbourne and the Manuka Oval in Canberra are touted as replacements, although the MCC chief executive hoped that Adelaide would be able to host the day-night Test.
Speaking on SEN Radio, Stuart Fox said: "I would hate to see it moved - we lost the AFL Grand Final this year and it hurt us dearly. Hence, I wouldn't want to be seen to be poaching an event out of Adelaide. We're capable and willing if required.
"The G's available, we could host it, but I think it'd be a shame if Adelaide or Cricket Australia had to move their Test away. CA know we're available and I'm sure if they needed a backup venue, the MCG is a possibility."
These are uncertain times for authorities and even for the players who will have to mentally adapt to this new and ever-changing new normal of cricket.
Australia's fast bowler Josh Hazlewood pitched in with his personal opinion that if there is a change of venue, he would prefer the Gabba.
"I think you've got the wicket perfect at Adelaide for a pink-ball Test," he said. "I've never played one in Melbourne, but a few grounds around Australia I think are just too abrasive or too hard, such as the Gabba or Perth.
"But I think from all reports we're still all good for Adelaide, but it can always change."